Welcome to Log Homes of America, Inc.
Log Homes of America, Inc. is a log home designer and manufacturer located in the Blue Ridge Mountains of Western North Carolina. Since 1989, this family-owned company has been making quality custom log homes an affordable reality. From castles to cabins, we are experienced in interpreting log home dreams and working hand in hand to bring these to reality. 

Recent Posts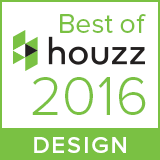 Log Homes of America Earns 'Best of Houzz' Badge for 3rd Year In a Row January 20, 2016. Jefferson, NC – Log Homes of America (LHA) joined the Houzz community with their award winning home designs in 2013.  In 2014, LHA received a "Best of Houzz 2014 – Customer Satisfaction Badge" for the 'amount of quality […]
0 comments
Looking for a log home plan idea?
Under 'Home Designs,' we have 40 different log home plans, the majority of which are named after previous clients. All are idea starters; find a plan or plans close to your preference(s), and our staff or independent representative in your area will work with you on possible modifications that could be made to the plan. This allows you a custom plan concept that fits your needs and wants, and allows us to provide you with an accurate quote on any noted modifications. Modifying our plans or customizing a plan from scratch is common practice here!
Looking for more ideas?
Check out our vibrant galleries here on our website as well as pictures and design ideas on social networking sites Facebook, Houzz, Pinterest, YouTube and more. Find ideas for that perfect fireplace, porch, kitchen, etc.; see how other clients have designed their home; see reviews from previous clients of ours; and much more. New ideas and projects are added every week.
Feeling overwhelmed?
You've toured model homes, scoured magazines for ideas and attended home shows. Let our log and timber home experts save you time, money and frustration. You won't get a high-pressure sales pitch, just honest advice on the best path for you - even if you decide not to buy from us. Come and visit our office or call to schedule an appointment to visit some of our homes, both complete and under construction.